0% Recommend
1 Lifetime Review
Customer Service
Quality of Work
Friendliness
Pricing
Overall Experience
Sterling Kia
1111 N. University Avenue
,
Lafayette
,
Louisiana
70506
Sterling Kia Info


Nearby Certified Dealers
Gay Family Kia
339 Lifetime Reviews
Read Reviews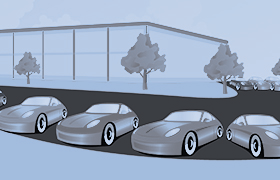 Pat Peck Kia
55 Lifetime Reviews
Read Reviews
Reason For Visit
Sales (New)
I bought my first car from here yesterday May 26, 2015. It was a new Kia Sportage lx. I felt like I received a good price. My sales rep was Heather J. She was professional and respectful. Unfortunately the finance manager was not. Derwin P. was very unprofessional and rude. It started with him becoming noticeably offended because we declined the extended warranty. He made multiply derogatory remarks such as " Do you think that's a good reason not to buy the extended warranty?". His tone was very degrading. Next he began to give us (first time car buyers) paperwork to sign and didn't even attempt to tell us what we were being asked to sign. It was a very unpleasant experience with Derwin P. After we finished with him we were rushed out the doors due to the staff being ready to go home for the day. Because of there urgency to get home we were locked inside the car lot after only minutes of getting into our new car. We had to wait half an hour for someone to return to unlock the gates and let us out. Like I said be cautious before going here.
More
I Recommend This Dealer:
No
Did you find this review helpful?
The report has been submitted to DealerRater support. To view the status of the report at any time, save this link.