Back

This dealership is a DealerRater® Certified Dealer and is committed to providing quality customer service.
Call (252) 237-4400
Customer Service
Quality of Work
Friendliness
Pricing
Overall Experience
A dealership's rating is calculated by averaging scores from reviews received in the past 24 months
Top Reviewed Employees
Latest Reviews
Featured Inventory
Amenities
Rental Car Service Onsite
Rental Car Service Onsite
Express Service
Express Service
Instant Financing
Instant Financing
Valet Parking
Valet Parking
Vending Machines
Vending Machines
Laptop Computers
Laptop Computers
Television
Television
Quick Lube
Quick Lube
Free WiFi
Free WiFi
Free Loaner Cars
Free Loaner Cars
Customer Lounge Area
Customer Lounge Area
Free Coffee
Free Coffee
Free Drinks
Free Drinks
Drive-In Service
Drive-In Service
Automated Car Wash
Automated Car Wash
Cable TV
Cable TV
Authorized Parts Store
Authorized Parts Store
Authorized Accessories Store
Authorized Accessories Store
After Hours Drop-Off
After Hours Drop-Off
View all amenities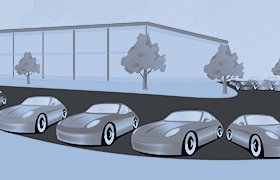 The report has been submitted to DealerRater support. To view the status of the report at any time, save this link.