Back
Start your review of
Bob Mondello
.
Sales & Leasing Consultant
10101 W. Papago Freeway
Avondale, AZ 85323
I'm originally from Massachusetts, but spent most of my life in Illinois, I served in the military for 4 years. I've been married 13 years with 2 great kids and a stepson. I've been in sales for almost 30 years been in the Automotive sales industry for almost 7 of those years. I like to golf and enjoy my family time with my wife and our 2 dogs.
Read more
Dealership Experience

10 yrs, 5 mos
Industry Experience

10 yrs, 5 mos
Specialties & Trainings

6 Year Chrysler Certified
Languages Spoken

English
14 Reviews of Bob Mondello
"New owner of a 2019 dodge sport 2500 cummin! Bob Mondello..."
- Nachoandsarha
New owner of a 2019 dodge sport 2500 cummin! Bob Mondello down here has taken very good care of us! He managed to get the price where we wanted and much extra! Thanks for not pressuring us into the buy, and letting us make the decisions!
Read More
"I honestly can not thank the staff and management at LHM..."
- Alisha Cortez-Pick
I honestly can not thank the staff and management at LHM Dodge Avondale enough! Starting with Luis Acosta and ending with a Justin Horton. Bob Mondello was out front to greet us and took my brothers truck purchase by the horns!! This purchase of his 2015 Toyota Tundra came out of left field after his vehicle failed on Friday afternoon. My husband and I have been in the car business 40 years combined however we were preoccupied with an eye surgery and placed a lot of faith in them taking care of my not so patient brother! Hats off to the entire staff! My brother found his dream truck was treated like a king and even got a fantastic interest rate!!thank you for everything your store did so that I could tend to my husband and not question if my brother was being taken advantage of! He is over the moon with his truck and so happy with how smoothly the transaction was!! Did I mention in and out under 2 hours? Yep highly recommend Bob Mondello and the rest of the LHM Avondale Dodge Team!
Read More
"Bob was excellent. This was my fifth new vehicle bought..."
- SGG
Bob was excellent. This was my fifth new vehicle bought at Avondale Dodge. This was also my first special order and i coudn't have done it without him. Great service, will defenetly be back.
Read More
"RAM purchase"
- smckin01
Thus is the 3rd vehicle my husband and I have purchased in 4 years. The service is always great. Bob Mondello has been the epitome of what a good sales men should be with each purchase. On our way home from the dealership I ended up with a flat tire due to a valve stem being to long. Bob went above and beyond to take care of the issue. I would highly recommend Larry Miller Avondale to anyone.
Read More
"Fast, honest, and valued"
- Azwildcat15
We walked in initially to just browse for a larger vehicle for our growing family. Bob was fantastic and led us to a beautiful Dodge Journey with all the bells and whistles for an astounding price.
Read More
"New car Purchase"
- billieandjim
Our experience was great , sales person Bob Modello was awesome, finance department was very easy to work and very informative, left with a great feeling for the dealership. This is the third new vehicle we have purchased here and I would recommend it to anyone and definitely go back again
Read More
Dealership Inventory (235 Vehicles)
Powered By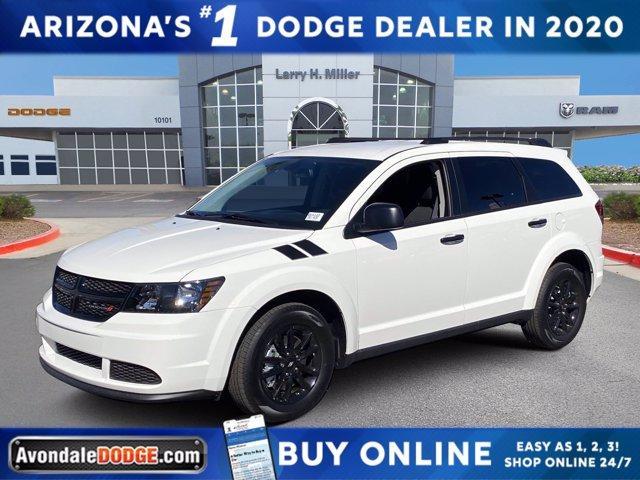 Get a $100.00 check when your friends make a purchase here.
By referring an employee you worked with, you agree to share your email address with this dealership so they can contact you should you qualify for their referral bonus. Qualifications for referral bonuses vary by dealer.