Back
Start your review of
Raul Balderrama
.
Sales & Leasing Consultant
10101 W. Papago Freeway
Avondale, AZ 85323
Dealership Experience

4 yrs, 2 mos
Industry Experience

4 yrs, 2 mos
Languages Spoken

English
10 Reviews of Raul Balderrama
"We can not say enough about how much we appreciate what..."
- alwayspapajohn
We can not say enough about how much we appreciate what these guys did for us! We were in a terrible situation with another dealership, but the salesmen, sales manager and finance made it possible for us to resolve the situation and put us in a vehicle that more than exceeded our expectations and at a price we felt comfortable with. HIGHLY recommend this dealership! Thank You Aldo, Raul, Charley, and Justin H. You are all an asset to this dealership!!
Read More
"Very professional and got me in and out within a couple..."
- Tinacoles2
Very professional and got me in and out within a couple of hours worked with me until I was satisfied. Would recommend this dealer to anyone.
Read More
"Aldo is one of the best sales person we've got to meet in..."
- ktwcjones618
Aldo is one of the best sales person we've got to meet in a long time. The process went smooth. I will send or refer friends to this dealership.
Read More
"Excellent Sales Experience"
- Buck
Our sales man was Raul Balderrama. I have never had a salesman work so hard to make the purchase experience as pleasant as possible. He was both very professional and personable. He was great to work with !!!! This has been my second truck purchased at this dealership and will return again if needed. Hopefully Raul can help us again. Great job Raul ! Our only issue was the time waiting to get to finance.
Read More
Other Employees Tagged: Charlie Favreau , Carlos Hamblin Did a great job delivering the truck
"Amazing All-around Service and Sales!!!"
- SoCalSaved
My experience was a unique one from the beginning. My family and I were on a road trip from CA to FL in my 2013 Dodge Grand Caravan when the check check engine light came on just before Phoenix. I spotted Larry H Miller Dodge from the freeway and my husband quickly exited. We pulled into the service area where we were met by Donny. We explained our situation and how we were miles from home, on our way to my parents 50th wedding anniversary in FL. I had purchased the lifetime warranty and Donny, having seen the panic in my face, quickly put me at ease by explaining the process they needed to go through and he'd do everything he could to get us on the road again. Then Donny saw the lengthy service record for my van asked if we had considered looking into a new car and introduced us to Raul in sales. Raul was the BEST! He was very patient while taking me on multiple test drives until we found one I liked. By then, Donny was able to have someone look at our van, it wasn't good news and we would be delayed getting to FL! A very long story shorter.....Donny and Raul were AMAZING! I'm now in Biloxi, MS and will make it to FL in time for the party! And I'll be arriving in style in my new 2018 Journey!!!
Read More
Other Employees Tagged: Donny Gonzalez

Helpful

1
"Excellent!!"
- Laura and Francisco Valdez
We had an excellent car buying experience from our very first point of contact until closing the deal with finance, my husband and I could not be more happy with our purchase. Raul was knowledgeable and very pleasant to do business with.
Read More
Other Employees Tagged: Tino Hernandez
"Great Customer Service"
- taraophotos
We had great customer service here from Raul. He sold us a used Dodge 1500 Big Horn. Shortly after we realized the tires had a lot of wear and we were pretty disappointed to realize we would need to be replacing them in the near future. After getting with Raul, he got us not only new tires, but he upgraded us to better tires, and got us new wheels (alloy instead of plastic). Had great interaction with the service manager, Edgar, as well. We also were able to get an even better rate than expected and ended up with about $40 a month savings through the awesome help of Michael in financing. He was extremely professional and organized. This is the third vehicle we've purchased from them and at this point we have no reason to go anywhere else.
Read More
"Exelent Service"
- Bea Roy
We had a wonderful experience car shopping since the first time we went to this dealership about 3 years ago or so. And this year we've bought two vehicles from the same salesman. Raul, he was in training about 4 months ago when we bought our Ram 1500 since then he became our go to guy for our new vehicle needs for sure! He is wonderfully patient and understands to the T what we need, looking for and where we need to be payment wise and he works with the finance manager Andrew which is also amazing with the same qualities you look for on a purchase experience. Both of them work really well together and as a team deliver great communication. Truly they do whatever they can to give you the best deal possible, whether is a trade in or not they both understand that you are not just another customer but they make you feel like family therefor not pushy at all! We will have them both as our car salesman for our family as long as they are there! We recommend them to anyone we know who's looking to buy a car! When you think of purchasing a new vehicle go to this one, always clean and the best people to make you feel at home!
Read More
Dealership Inventory (235 Vehicles)
Powered By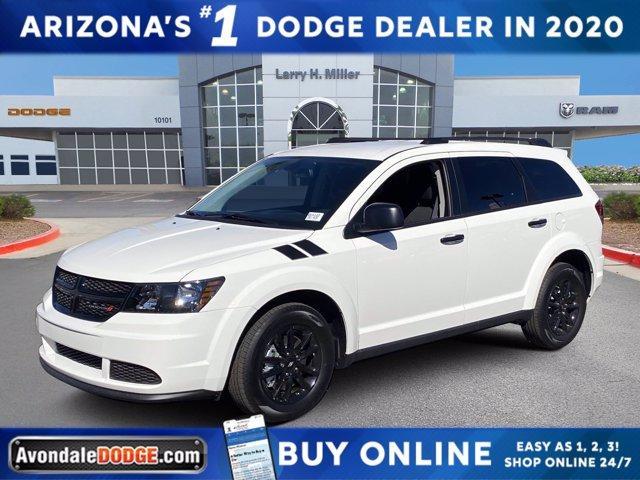 Get a $100.00 check when your friends make a purchase here.
By referring an employee you worked with, you agree to share your email address with this dealership so they can contact you should you qualify for their referral bonus. Qualifications for referral bonuses vary by dealer.