Back
Start your review of
Tracy Thompson
.
Dealership Experience

6 yrs, 2 mos
Industry Experience

7 yrs, 10 mos
Specialties & Trainings

Certified Mazda, Honda, KIA Sales Professional
21 Reviews of Tracy Thompson
"Tracy Thompson is a very knowledgeable dealer, and..."
- hcecil52
Tracy Thompson is a very knowledgeable dealer, and believe it or not I trust him, so much so that not only did I purchase My Mazda6 from him last year, I also had my wife get a Mazda CX5 this year. I had told him my son was looking for a particular truck and within a few weeks he came thru and My son purchased that vehicle from him. Great guy, who makes you feel comfortable.
Read More
"Excellent service. We've now leased 2 vehicles with the..."
- katiembrodie
Excellent service. We've now leased 2 vehicles with the Martin Mazda team and we couldn't be happier. Everyone was professional and friendly, and the process very smooth. The team followed up to make sure that we are happy with our new vehicle. We will definitely lease with Martin again.
Read More
"Excellent service. I felt like I was able to get what I..."
- eleonj87
Excellent service. I felt like I was able to get what I was looking for. Everyone was friendly and professional. Thanks for assisting me with my purchase.
Read More
"Friendly staff. Goes above and beyond. Overall the best..."
- Mscalicesaez
Friendly staff. Goes above and beyond. Overall the best car experience I've had. Nick was great! Thank you for making this experience so smooth.
Read More
"Great organization to do buisness with."
- jbirowski
This is an excellent place to purchase a vehicle from. This dealer has very professional salespeople who don't try to hard sell. I would highly recommend Martin Mazda.
Read More
"Second car purchase"
- ShayCap
Two years ago, Tracy helped us purchase a new Mazda CX-5. He was extremely knowledgeable and patient with us throughout the entire process. Even after we purchased the car, Tracy would follow up with us to make sure we were happy with our vehicle. We felt he took the car buying experience up a notch by putting the extra effort into building a relationship with us. When it came time to replace my husband's vehicle, he was the first person we thought of. He helped us narrow down our choices and patiently worked with us over a few months until we finally purchased a 2018 Honda Accord. I'm so thankful we had the opportunity to work with Tracy to purchase two cars over the past few years. I would definitely recommend him to anyone looking to purchase a Mazda or Honda in the future!
Read More
"Easy and enjoyable process"
- Ericai
It's never fun when buying a car was unplanned but as soon as I walked in the doors I knew I was in good hands. Lenny greeted me right away and took the best care of me. There was no pressure or feeling uncertain. He and the entire staff were very flexible and understanding of my ever changing situation- waiting on insurance, work conflicts, etc. I had such a great experience plus I LOVE my car, so it was a win, win.
Read More
Other Employees Tagged: Lenny Walsnovich, Glenn Stitely
"Mazda 3 sold itself, but don't forget the sales guys"
- Len5624
Buying an automobile doesn't have to feel like going through a car wash without a vehicle. Last year, I assumed "car wash" was the case. So with trepidation and a budget around $22,000, my choices were narrowed to the 2016 Toyota Corolla, Honda Civic and Mazda 3. "Probably the Honda or Toyota," I thought. Test driving the Corolla and Civic led me here: "Well, if the Mazda 3 isn't much better, it's onto Hyundai and Chevy Cruze." I was seeking a smooth mid-size car ride in a compact vehicle. Not sub-compact. Also: I wanted a stellar car built around a great sound system. Oh yeah a sunroof, too. Was I wishing on a star? Maybe. Mazda was my last hope before expanding the search, which sounded more like a project than a pleasure. I cold-called Martin Mazda in Newark, DE. Told the salesman who picked up the phone that "look, I'm not buying, just comparing. And if I happen to fall in love with the Mazda 3 – not likely because I'm picky – but if I happen to fall in love, I'll compare your 'rock-bottom' price to the other Mazda dealership in the area." Yowl, that spiel prompted an answer which almost disoriented me. "That's what I would do, Len," said the salesman, Tracy Thompson. What? A salesman who was agreeing I should try somewhere else – maybe first? How could that be? I was expecting something like, "We won't be undersold...etc." Even if this was terrific salesmanship and reading of the customer on the phone, I was impressed. Impressed enough to make an appointment with Tracy Thomson late Saturday afternoon. But he was busy with another customer and so there I was with Tracy's colleague, Brian Matt. Would I now get a hard sell? Hardly. I test-drove the Mazda 3 Touring sedan (not top of the trim line) and, wow, the car drove far better, firmer than my used Altima. The Mazda 3 itself was the best salesman of the three. Without "3" love, it would be impossible to walk down the aisle to the salesman's office for the dotted line. But that's what happened. Brian, with Tracy nearby (a split commission), made an offer of less than $22,000 for a compact that sold itself, plus a sunroof and enough Bose speakers to make a downsized concert hall sound pitch perfect. The price was just $3,500 more than subcompact 2015 Honda Fit I had briefly considered a couple years ago – no sunroof, no Bose speakers and not a comparable ride. So that's my Mazda 3 story. After the fact, it gets even more reassuring. One of the two salesmen, Brian Matt or Tracy Thompson, calls every six months to make sure things are okay. Note: They're not trying to sell me something. The car's under warranty for two more years. I also get six-month email notices from Martin's Service Department. No charge there, either. Am I exaggerating about the car itself? Don't think so. Read the following (it's brief). Apparently 2017 is even better than my 2016 Mazda 3. Roy Morgan Research survey finds Mazda (and Volvo) have jumped last year's top three "Mazda has narrowly slipped ahead of Volvo to take outright honours in a survey of owner satisfaction conducted by Roy Morgan Research (RMR). The market researcher's 'Automotive Satisfaction Report' was compiled from 40,000 interviews over the course of the year ending July, 2017. It's a follow-up to the 2016 report, which placed Mazda fourth, after Lexus, Skoda and Isuzu Ute. For 2017 Mazda overtook all three of those brands (out of 24 brands surveyed), and so too did Volvo." That's 40,000 interviews, more than many political polls. To me, that's a soft sell hard to ignore. - Len Rosen Wilmington, DE
Read More
Other Employees Tagged: Brian Matt , Glenn Stitely
Dealership Inventory (58 Vehicles)
Powered By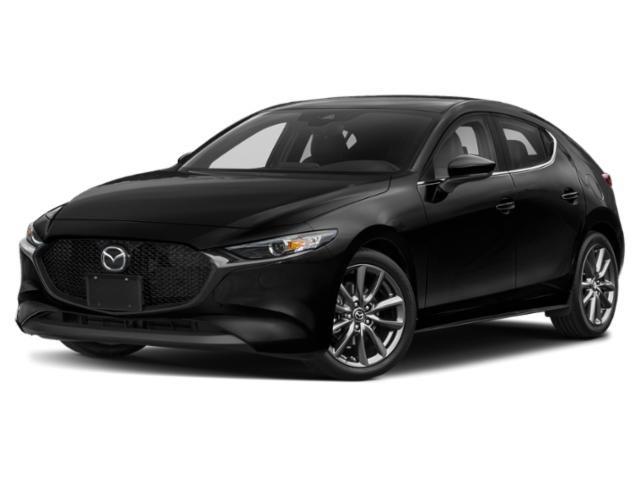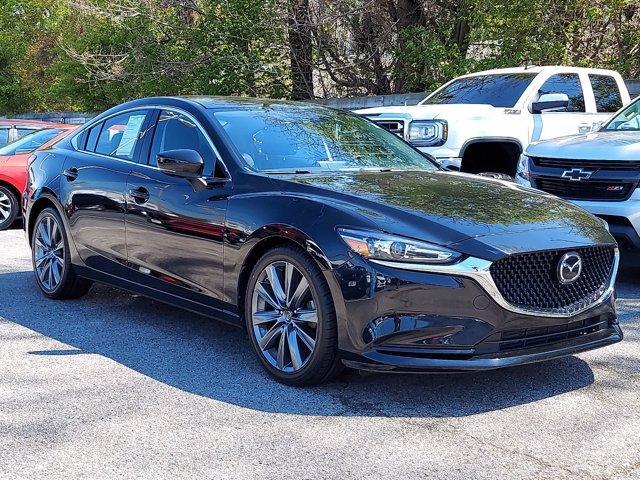 Had a great experience?
Spread the word.
By referring an employee you worked with, you agree to share your email address with this dealership so they can contact you should you qualify for their referral bonus. Qualifications for referral bonuses vary by dealer.