Back
Start your review of
Alexis Gross
.
Business Development Manager
1611 East Main Street
St. Charles, IL 60174
Hello there! Alexis here, I am an Illinois native and came to the car industry after 7 years of being a nanny. I have found a great love and appreciation for working in the automotive industry over the years as I get to meet and so many different people and help with a huge array of vehicle needs.
Read more
Dealership Experience

4 yrs, 11 mos
Industry Experience

4 yrs, 11 mos
Specialties & Trainings

FCA Certification

Business Development Management
Languages Spoken

English
11 Reviews of Alexis Gross
"Jeff Jaskoske has been extremely patient with me in..."
- Anita
Jeff Jaskoske has been extremely patient with me in deciding to purchase my dream jeep! I appreciate his approach and he wasn't pushy throughout my many months of looking. He was very helpful and would answer all of my questions. Definitely recommend working with Jeff if you're looking to get a vehicle!!
Read More
"On the up and up. GM Sam and CSR Manager Alexis will take..."
- Whull
On the up and up. GM Sam and CSR Manager Alexis will take excellent care of you. They have both gone out of their way to hear my situation and make sure I'm well taken care of. As a whole, the dealership has some service issues to work through but they are well on their way and have been making improvements over the last few year. I have a stay at home wife and three kids so reliable, local service is a big deal for us. We want a lasting relationship with a dealership that we can trust to understand our situation and also has the resources to accommodate. CDJ StC certainly has what it takes to overcome the turnover rate of the auto industry and challenges that come with that. Again, ask for Alexis or Sam if you run into any issues. They will make sure you are properly taken care of.
Read More
"I had shopped on line prior to buying. I was rooting for..."
- MAF
I had shopped on line prior to buying. I was rooting for StCDJR because I have my service work done there anyway. Best prices. Good job.
Read More
"Communication breakdown...but things work out in the end!"
- TruckCoLt
Back in 2016 I bought my current Ram 1500 from Manny Gonzalez at this dealer. My wife and I visited this dealership back in June and spoke with Sam regarding one of their custom Jeep Wranglers. My wife and I had some concerns about the handling of this Jeep and he said he would get it down to service to be looked at. A few days went by and we were awaiting word of the status of the Jeep. We made a few calls over the next few days/weeks, as well as emails. There was a lack of follow up on our questions, which caused my wife and I have moved on in our search for a new vehicle at a different dealer. FOLLOW UP...good news we were inspired to reach out once again to St Charles by the reduced price on the custom Jeep Wrangler, and the positive reviews of Haley Beyer. Thankfully Manny returned to the dealership! I experienced nothing but a warm friendly greeting, great service, and a quick negotiation which respected the time of ALL involved. We made a deal on a vehicle which was not on the lot. We wound up in a Wrangler service rental for the week. This was a mixed blessing, we found out that we really loved the Wrangler, but it was not the fit for our commute/use. Manny was totally understandable as I felt quite embarrassed that we negotiated a deal and it wasn't until my work commute that we realized that it was not the right fit. We had one last "off-road" vehicle to consider on our list...the initial numbers did not work out, but Manny recommended the 19 1500 Laramie which was comparable to our existing Ram. Haley did an amazing job of showing us the new 19 Ram, and comparing it to our existing 16. She is extremely knowledgeable and a joy to work with...if you don't like dealing with the typical sales attitude...Haley is what you are looking for. Vehicles sell themselves, it is up to the salespeople to know the vehicle, show you the vehicle, and allow you the "no pressure" attitude to consider your options. Manny once again respected our time, and we were able to come to a quick negotiation that satisfied everyone involved. It was a busy weekend at the dealer, things could have moved a bit faster, but things did flow pretty smooth. If I could remember the name of the finance manager, I would recommend him as well...once again not pushy, knew his job inside and out, respectful, funny, and made a stressful confusing job of signing much easier. I will be giving service another chance as there are a few items they need to deal with that have been found...we shall see.
Read More
Other Employees Tagged: Haley Beyer, Manny Gonzalez
"Knowledgeable and Friendly"
- Stylin25
Super Happy with my new Jeep Compass! Haley was and continues to be extremely helpful, very knowledgeable and informative on all the features and options available.
Read More

Helpful

1
"Easy and friendly experience "
- Jbgrl6
After having two bad experiences at Jeep dealers previously, I was skeptical. I texted with the online sales rep, Alexis before going in. I already knew the stock number and internet price I wanted to pay. When I got to the dealership, the car I wanted was ready for me in the front and they knew I was coming. They first presented a much higher number than I was guaranteed and when I told them that, they came down without an issue and I was given the internet price as promised. The appraisal for my trade in was equal to that of which carmax appraised, so I felt that was fair. There was no pushback and both the salesman I worked with, Dick, and the sales manager, Sam, were very polite and pleasant to work with. I feel like I got a very good deal on my car and I would recommend them to others.
Read More

Helpful

1
"Puts the customer first"
- Lovemycar
New car buying process went smoothly from start to finish. Staff was friendly, professional, and knowledgeable. "If it mattered to me it mattered to them"!
Read More
"Best CDJR Dealership!"
- BigHemi
St. Charles CDJR has a great team from sales to service! They work hard to get you the vehicle you want! Great working with Alex and Manny!
Read More
Other Employees Tagged: Haley Beyer, Manny Gonzalez, Derek Webb, Chris Kaliakmanis, Alex Garza
Dealership Inventory (317 Vehicles)
Powered By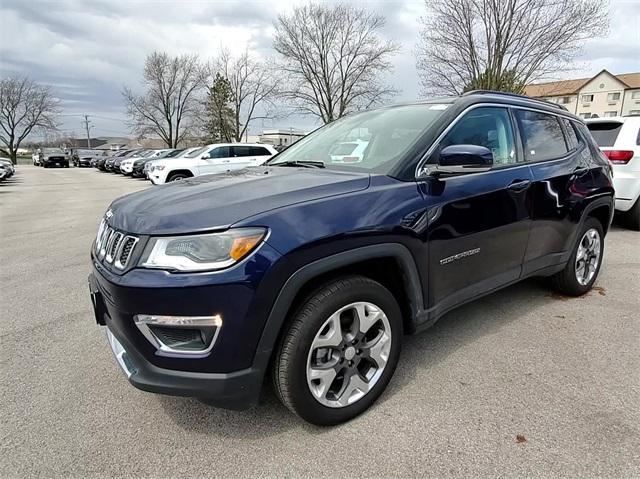 Get a $100.00 check when your friends make a purchase here.
By referring an employee you worked with, you agree to share your email address with this dealership so they can contact you should you qualify for their referral bonus. Qualifications for referral bonuses vary by dealer.