Back
Start your review of
Colt Emich
.
My goal is to change the Outlook of the automobile industry one customer at a time.
Read more
Dealership Experience

2 yrs, 5 mos
Industry Experience

11 yrs, 1 mo
Specialties & Trainings

Finance

Sales
21 Reviews of Colt Emich
"Nice dealership, fair, friendly and helpful. Sean was..."
- Macasper6
Nice dealership, fair, friendly and helpful. Sean was easy to work with and straight forward. He and Colt were very willing to answer any question I had.
Read More
"Thanks Colt for a great purchase experience with the..."
- Rick Ullom
Thanks Colt for a great purchase experience with the Covid19 challenge. Trusting who you are purchasing a vehicle from is even more important now. Bought it without seeing in person and delivered to my home. Everything was exactly as represented with no surprises. Thank you.
Read More
"Awesome group of guys! Love my new car! Very knowledge..."
- BridgetMc
Awesome group of guys! Love my new car! Very knowledge and helpful with all my questions. I would recommend this place and I will definitely be back.
Read More
" Purchased two cars from Emich now, Great Service. "
- joella333@gmail.com
This company stands behind their cars. Fixed my broken car. Thank you for your help and excellent service. And I gotta say I love the dogs.
Read More
"Black Friday made easy"
- TraceyL
As my first time buying a car, Emich made this such a great experience. Their financing team was so helpful and made the process painless. And everyone who works there really wanted us to walk away happy. There are also dogs running around which was a great surprise. Very happy with my purchase from Emich Automotive.
Read More
"Easy, fun buying process"
- DavidJ
I was looking for a very specific German car for quite a few weeks. Emich had exactly what I wanted. Extremely clean, great service inspection, all the options I wanted and they worked directly with my local credit union. The buying process was simple, and stress free. I got a terrific deal on a warranty and I am very happy with my purchase. The finance team, especially Clarissa, were all helpful. After the sale I pull out to leave and notice my rear tire is low. The owner, Colt, came out and personally filled up all four of my tires. I thought that was pretty awesome. I would recommend coming here both in the quality of their vehicles and in their customer service.
Read More
""The first place we'll go to buy our cars""
- HappyCarBuyer
We trust this family business (and their terrific employees) when it's time to buy a car. I've met Colt Emich and know about his incredible work ethic. His last name gives him no choice but to outwork the competition to ensure customers are happy; we were. Brian is a great manager as he helped organize our purchase and the process was effortless. Clarissa's finance skills gave us comfort and her low pressure approach eased us through the transaction. Eddy is the best car salesman I've ever met. He's more like a trusted consultant who's more interested in getting us what we want rather than what he wants. Boone's a dog, a beautiful dog. He clinched the deal so he also gets 5 stars.
Read More
"Great experience- for exactly what we were looking for! "
- Lizlosoff
We had been searching for an Audi Q5 for quite some time, and found exactly what we were looking for with a great price. Josh was wonderful to work with, and we feel very confident in our purchase.
Read More
"Above and beyond "
- Jae J
I had a very pleasant, smooth and fast process with the dealership. Gary is the greatest and Colt was very helpful. They made sure I was satisfied by going above and beyond. I appreciate all your help with getting me into a safe, clean, reliable and beautiful truck!
Read More
Other Employees Tagged: Gary Enos , Kendall
"Easiest painfree transactions"
- morgansmisfit
I have purchased 2 vehicles from Colt. The first one i was broke down on the side of the road 600 miles away. I called him with specific instructions. 3/4 ton diesel with tinted windows and AC seats. He replied "Done" I show up and he had a wonderful pickup waiting for me all the paperwork in order and it was a timely transaction with no hassles. The aforementioned pickup got totaled so i call colt back up. I had discussed with him a possible trade in of the above pickup for a newer model earlier in the year. He not only remembered exactly what i had asked for but he had already started searching for it. He called me after he had found it and yet another great experience! Well priced exactly what i asked for and timely and orderly transaction. 10/10 would recommend anyone to Colt. Great pricing and 1 stop shop for vehicles.
Read More
Dealership Inventory (111 Vehicles)
Powered By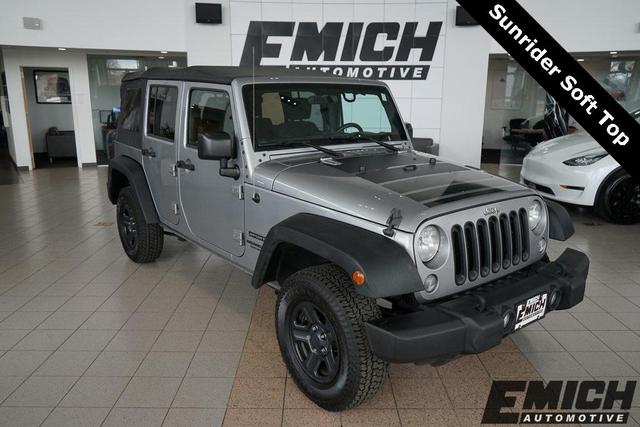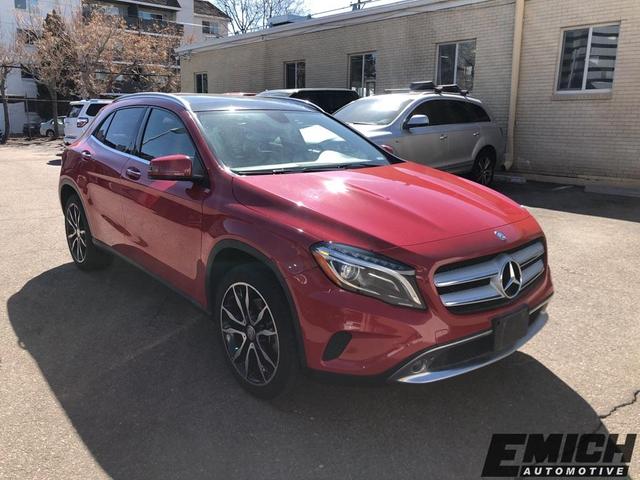 Get a $100.00 check when your friends make a purchase here.
By referring an employee you worked with, you agree to share your email address with this dealership so they can contact you should you qualify for their referral bonus. Qualifications for referral bonuses vary by dealer.