Back
Start your review of
Andrew Wagner
.

Andrew Wagner is valuable member of the Walter's Automotive team who has spent a considerable amount of time in the sales industry. His love and passion for Mercedes-Benz carries over to his pride in what he sells. When he's not at work, Andrew enjoys snowboarding and surfing. He also enjoys buying luxury cars as much as his customers! Andrew is a football fan and his favorite team is the Baltimore Ravens. His favorite Mercedes-Benz model is the S-Class. Andrew Wagner is a hard worker and determined to put you in the Mercedes-Benz of your dreams. Give Andrew Wagner a call today!
Read more
342 Reviews of Andrew Wagner
"Peter Palite is the best"
- Dewei
I bought a new ML from Peter at Walter. I had bought cars from Penske and Fletcher Jones. I came to walter looking for a pre owned. Walter is different than others. Not big but people here are very quick. Peter asked my needs and quickly compared the pricing of a new one vs pre owned in my case. Right away he test drove w me. No any wait. No time waste. Highly efficient person. Andrew and mgr Aarond are the same warm and clear type of people. Eventually i had a great purchase. I will definitely recommend Peter to anyone looking for a mb.
Read More
Other Employees Tagged: Aaron Johnson, Julio Guerrero, Peter Pitale
"Excellent Buying Experience with Andrew Wagner"
- yimb89
This is a review in particular for Andrew Wagner, an awesome salesman that I'd highly recommend at Walter's. I recently purchased a new 2015 C300 from him, and I'm really happy to own such a stunning car. He made me and my mom feel really welcome and comfortable at the dealership from the very beginning. I greatly appreciated his understanding over some concerns I had over the car, and allowed me to take the vehicle for a test drive on the freeway, which many dealers in SoCal do not do. What was great about working with Andrew was that he never made me or my mom feel pressured at any time, and made the whole process upbeat and very pleasant. He explained things very clearly, was upfront with all the important details, and didn't attempt to play tricks. Also, he had a really great sense of humor, an excellent wit, and a sense of balancing professionalism with a casual attitude. If I decide to buy another Mercedes in a couple of years, I will definitely be on the lookout for Andrew wherever he may be... Walter's or not. :)
Read More
" My new Mercedes Benz C 300 A jewel!"
- Bluscot
I searched Walters out because it is a family company. Then I met Andrew Wagner and Bryan Fitzpatrick. I'm very specific about what I want and it seemed I would have to order the car. At least two months. Then Andrew went to work and found it on the train heading to California. He intercepted and diverted it to Walters. Bryan gave me specific updates and was very hospitable the day we waited for the transport truck bringing my baby... We looked it over he filled it with gas and gave me the key ... Happy days are here again!
Read More
Other Employees Tagged: Bryan Fitzpatrick
"Great Sevice Department "
- Gray Lady
Mark Espinoza at Walters Service Dept goes above and beyond. Buying my car at Walters the whole process was excellent. Taking my car in for service or just a wash, has always been a pleasure.
Read More
Other Employees Tagged: Jin Lee, Peter Tecson, Mark Espinoza
"Professionals all around!"
- Dgoicochea
This was the best car buying experience, especially after a very poor experience at Palm Springs, a couple days earlier. They were direct, more than fair and helped us get the best offer possible. It seemed like we didn't even have to bargain because we were already getting a great deal right from the start. All three of these gentlemen we're professionals and very accommodating by answering all of our questions and relieving our concerns. We are thrilled with the vehicle even after just the short time having it and are still finding out new interesting and cool capabilities everyday. Thank you so much! From Daniel and Jean Goicochea
Read More
Other Employees Tagged: Julio Guerrero

Helpful

2
""Easiest Car Buy Experience Ever""
- tarryb
I purchased the new C300 4Matic a little over 3 months ago and I must say the experience prior to my purchase was awesome. I never had that type of follow-up that was not only diligent but most helpful. I started out with one sales person and he was promoted and move on, out of the Country actually and Andrew picked up my business and he stayed on top of things. You know how some calls are just a nuisance but Andrew was on point each time he called. I finally went in on Black Friday just to look to narrow things down and drove off with a brand new car to my liking with everything I ever wanted and dreamed of. Except, I still need to tint my windows and get some cool wheels but that will come in time. Andrew was the best sales person by far, very professional, dressed the part and walked me through every detail of my car. He even programmed my iPhone and extended his services to call if I ever needed anything. He was a man of his word and by far the best sales person at the Dealership. He met my expectations and then some. Andrew I'm coming for my S550 series soon. Thanks for everything.
Read More
"A Very, Very, Very Happy New Customer! In Love with my car!!"
- PhyllisF
Wow, what can I say, except how amazing this dealership is! I was actually at another dealer looking at the car I wanted but my husband decided to call Walters and check on what they had. I gave him the phone number given to me by the Internet Sales person Jeremy Poulsen and he had the same car with more features and wanted us to come look at it. Jeremy was right, he got me the best deal ever!! What a wonderful decision to go over there and deal with Jeremy and Andrew Wagner!! They both had me in the car of my dreams that night!! I am in awe of their professionalism and courtesy and patience with me, they know how to take care of you and make you feel like you are the only one in the place. Julio in Finance was just as wonderful, getting all my paperwork done in no time and had me on my way to owning my first Mercedes Benz! And thank you to Toni Hajj who patiently went over all the features with me, wow, what a car! I want to thank you all for such wonderful customer service, and especially Andrew Wagner who is going above and beyond in making sure I am fully satisfied with my car, thank you again Andrew!
Read More
Other Employees Tagged: Julio Guerrero , Toni Hajj
I have always had a great experience at Walters but this time Dealing with Andrew it was exceptional Thank you Andrew you made this experience wonderful looking forward to do business with you in the future Ps your business card is one to keep Sincerely Khalil Robbin
Read More
I just purchased my new 2015 C300 Mercedes and I am just ecstatic! I finally was able to get my dream car due to the endless support of this dealership. Andrew Wagner, our friend and internet manager delivered us with a great experience and we are truly grateful! Thanks guys
Read More
"excellent service"
- jpnj2
I had contacted usaa to buy a new car.before I had completed my application, I received a call from Walters,and given a time to come in..when I arrived I was met at the front desk by Jeramy,and his partner Andrew wagner,and after purchasing the 2015 C300 I was turned over to Andrew Wagner who took me outside and explained all of the features the car had.believe me he was knowledgeable and patience, and boy did I have lots of questions.he patiently answered them all. Two great guys.
Read More
Dealership Inventory (192 Vehicles)
Powered By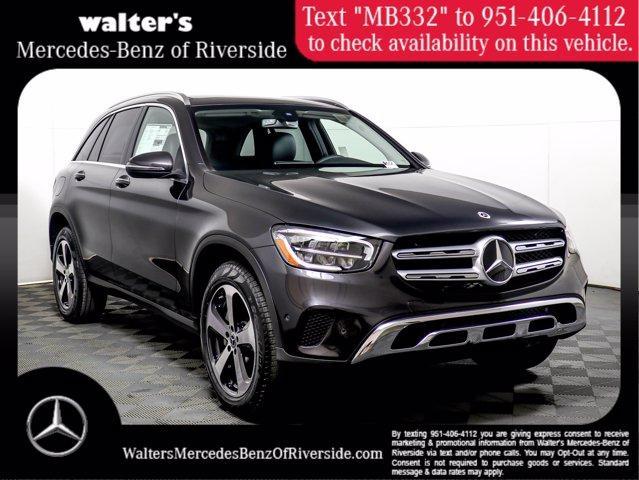 Had a great experience?
Spread the word.
By referring an employee you worked with, you agree to share your email address with this dealership so they can contact you should you qualify for their referral bonus. Qualifications for referral bonuses vary by dealer.