Back
Start your review of
Brandon Monaco
.

Brandon is here to assist you with your service needs and to make your visit here at Walter's Automotive for service a stress free and enjoyable one. Brandon is a former technician and knows his way around a car, which helps him to diagnose problems and get them resolved quickly. Outside of work he enjoys playing billiards, baking and spending time with his wife, who by the way he met at Starbucks just like his father met his wife and his two sisters met their husbands. Starbucks relationships run in the family! Brandon loves exotic cars, follows the Dallas Cowboys and enjoys vacationing in Hawaii. Say hello to Brandon the next time you are in for service or call him to assist you with your service needs.
Read more
330 Reviews of Brandon Monaco
I bought my second Mercedes from this dealer. It's a great experience from the moment you walk in. Great sales and service personal thank you guys.
Read More
"AMAZING SERVICE!!!"
- hp26
I cannot rave about Walter's Service Department enough! Every single person is so friendly and actually cares about you and your vehicle! My service advisor Brandon Monaco was INCREDIBLE!!!! So thorough and made sure that my car was not only fixed, but tested and safe for me to drive home! I will never go to another dealership!!!
Read More
"AMAZING and a lot of fun"
- Erika
After having the a terrible experience at Fletcher Jones Newport Beach, I called Walters. GREAT experience. Bought my first Mercedes! Jacqueline Nasser was AMAZING to work with and Ray Burke was very professional and pleasant. Julio did my financing, was very efficient, and got me in and out with no hassle or pressure. A week later, I left my car with a valet and got it back with a huge dent in the door. Took my car to Walter's, they took it right in and took care of the dent no problem. You can't even tell it was there. Jacqueline came over to say hello, introduced me to Ted, and both made sure I was well taken care of. Brandon Monaco took care of the service. He kept me apprised of the progress on my car, and was a pleasure to work with. Great buying experience, great customer service. Would come here 100 times over and send any one of my friends. THANK YOU THANK YOU THANK YOU.
Read More
Other Employees Tagged: Ted Pyle, Ray Burke, Jackie Nasser, Julio Guerrero
"Always a positive experience!!"
- lorayne814
Brandon Monaco is my service advisor. He is always friendly, knowledgable and accommodating. I trust that he is taking good care of my car. He also makes me feel valued and comfortable as a customer of Walter's Mercedes.
Read More
"Last minute service"
- Eddie Ngo
I noticed that my brakes appeared to be scrapping, and left word with the dealership for an appointment the day after Christmas. I got a call back at 7.30am that they could see me at 8:45am that day. My fears were confirmed that the car with only 23790 miles had one brake eating into the drum. They provided me with a loaner, and got it fixed that day, and was able to cover it under warranty even though it was brakes. They were gracious enough to get Mercedes to agree as it was unusual for it to happen on one wheel. Brandon the service advisor was very excellent and very helpful. It reaffirms my faith in Mercedes Benz that I have driven since 1969, and my first Benz was purchased from this dealership.
Read More
"Don't go anywhere else"
- SoCalSally
I live "closer" to another Mercedes Benz dealer, but I wouldn't go anywhere else for service. I recently had the best experience at Walter's Mercedes. I didn't have an appointment, but I was seen right away, set up with a car, and out the door within a half hour. No time to even sit down in the waiting area. My new go to guy in the service department was Brandon Monaco. My car was ready to go at the promised time of noon and that was important to me because I had a dentist appointment at 1 pm. I am in the market for a new car and will definitely go to Walter's.
Read More
"2004 E320 is new again!"
- aguilera1
My husband and I have tried other more inexpensive car repair businesses, but we have yet to find a match for the exceptional personnel we were met with at Walters. Brandon Monaco was very professional, and understood exactly what we needed with our car. He was easy to understand, and explained every question we had and was able to give us a very accurate estimate on our vehicle, researching and getting prices from the service and parts department to help us understand our total dollar amount due. We were really impressed by the short time Walters took to repair our car. We will recommend Walters to everyone. Thanks again, Brandon!
Read More
"Great service with a personal touch"
- Joycar
Great service with a personal touch from start to end. I went to get my car service and 2 back tires changed. I had two other appointments that morning so I was on a tight schedule. When I got to Walter's dealership , I was quickly greeted by the service attendant who got me a service advisor within a few minutes. My service advisor, Brandon Monaco, was very helpful and gets the job done with a personal touch. He's attentive, knowledgeable , and easy to work with. He got me my shuttle to the mall while I wait for my car; called me of the status of my car then had someone come pick me up after everything was done. He made it easy and convenient for me to get me car service there. It was a superb service...Keep up the good work!!
Read More
"Worth every penny"
- Blessingme
The service truly exceeded what I expected, along with hard work to properly advise me of the true condition of my vehicle, not all will tell the absolute truth. My advisor stated he wanted to provide excellent service and retain me as a customer. He went above and beyond to find out particulars about my vehicle and how that knowledge would be best beneficial. Walter's is on the map of dealerships, but its the only one with 5 stars circling its location. And the stars have very distinct meaning that others do not even have in common. When I'm ready to purchase my next Mercedes, this is definitely the star dealership, both hands down! Brandon, Im nearly in tears with thanking you for caring for my vehicle, I will definitely put the word out about you in particular and Walter's. Sincerely, thank you. B.E.
Read More
"Walters Mercedes"
- Steven G. Laszlo
It was really great working with Brandon Monaco, he was very genuine and listened to my concerns why I brought my wife's GL in for service. Brandon is a valuable asset on Walters Mercedes team in the Service Department. Thanks Brandon. Best Regards, Steven Laszlo
Read More
Other Employees Tagged: I want to express a few great words for Brandon Monaco, and these words refer to a few previous visits too, that Brandon is a great Service Advisor to work with, he listens to your concerns about your visit, he's really patient and understanding as we
Dealership Inventory (192 Vehicles)
Powered By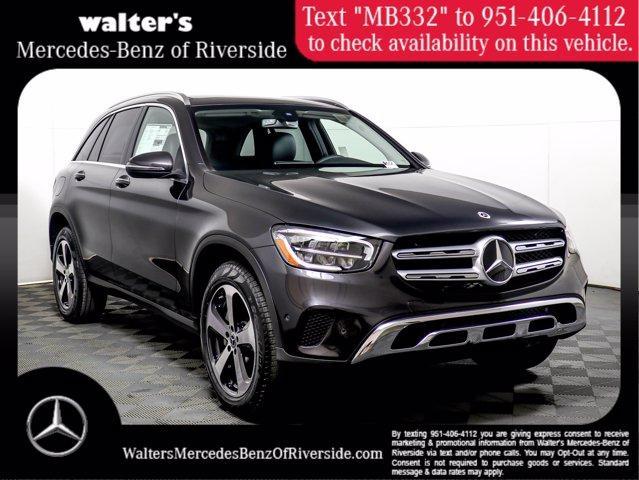 Had a great experience?
Spread the word.
By referring an employee you worked with, you agree to share your email address with this dealership so they can contact you should you qualify for their referral bonus. Qualifications for referral bonuses vary by dealer.